Stake NBA 9+ Lead Payout
Get paid out on NBA Winner markets even if your team throws a nine-point lead after the third quarter at Stake.
At Stake, you can still walk away from a losing bet with $100 cash sent to your account.
Register at Stake today using promo code HUGE for the bonus funds to get you started.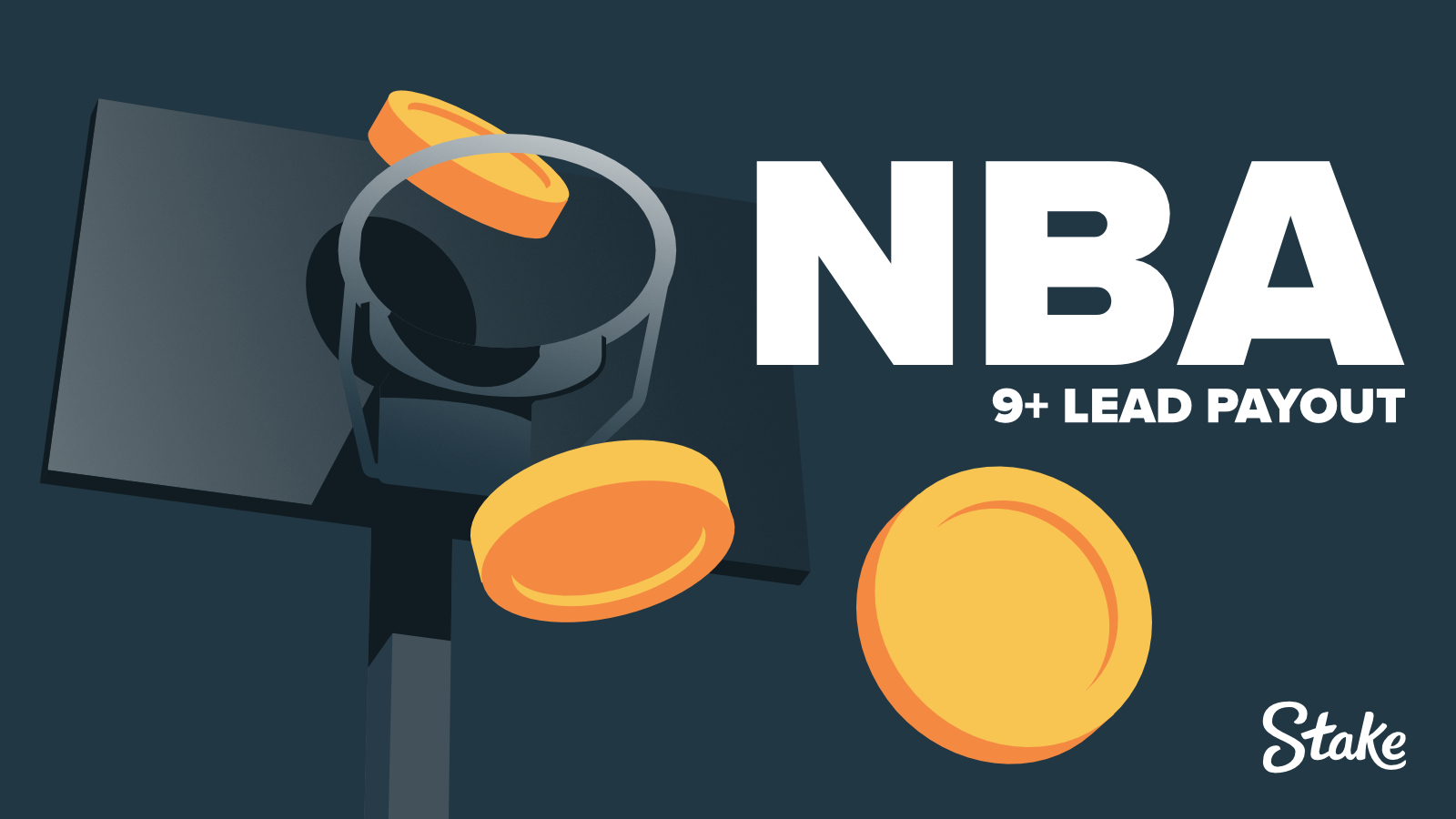 When we're betting on NBA, there's nothing worse than your team going on to lose after seemingly having a comfortable lead. At Stake, there's a chance of still getting paid out when this is the case.
Stake NBA 9+ Lead Payout
It's disappointing enough losing any kind of bet, but when it looks like you're going to win before your selection then chucks away the lead, it stings just that little bit more.
Fortunately, if you're betting on NBA Winner markets at Stake, there's a chance you can still receive your winnings - as long as your selection is nine or more points ahead at the end of the third quarter.
This insurance-style promotion may only cover your winnings up to $100, but that's undoubtedly 100 times better than an all-out loss!
If you've yet to create an account with Stake, make sure you do so today using
promo code HUGE
for a 200% deposit bonus of up to $1,000 to get you started!
NBA 9+ Lead Payout Terms & Conditions
As well as your winnings being capped at $100 if this promotion is triggered by an unexpected loss, there are some other promotional terms and conditions that you will need to be wary of.
Only bets of $5 or more on pre-match NBA Winner markets qualify for the nine-point lead payout promotion. Only the first bet per household on these markets will be recognised by the offer.
Your winnings up to $100 will be paid out within 72 hours if your team is leading by nine or more goals at the end of the third quarter and go on to lose the match
Backing both sides will disqualify you from the offer, cashed-out bets will be ineligible for payout and Stake reserves the right to suspend or ban those they suspect of foul play.
NBA 9+ Lead Payout FAQs
What Is The Minimum Bet For The NBA 9+ Lead Payout Promo?
The minimum stake to be placed on NBA "Winner (inc. overtime)" markets in order to qualify for this promotion is $5.
What Is The Maximum Payout For The NBA 9+ Lead Payout Offer?
If your NBA Winner selection goes on to lose after being nine or more goals ahead after the third quarter, you can still win up to $100 of your predicted returns.
How Long Does It Take For Stake To Pay Out My Winnings?
If you've won money as a result of this promotion, it can take up to 72 hours for your winnings to be credited to your account - although it's usually much faster.